ABOUT

The Legend
This trio of Tequilas originated with the Casa Ramirez family-run distillery and 100% Blue Weber agave grown in "Los Altos" the highlands of Jalisco, Mexico. Originating from NOM #1519, Purisima Del Rincon, "The Pure Corner" in Guanajuato on the plains near Leon, this spectacular juice is sure to brand DesMaDre Tequila as a legend among the spirits community.

The History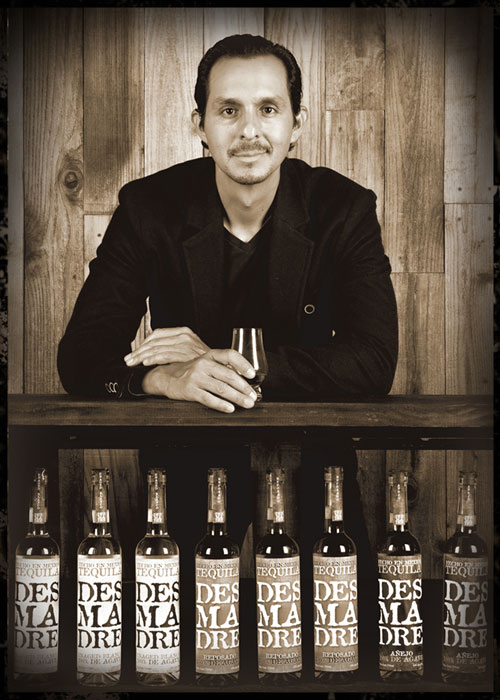 DesMaDre Tequila was founded by Marcos J. Higareda and launched in January of 2016. Keeping the family spirit alive, Marcos is joined by Rosendo Ramirez Gamino, and Rosendo Ramirez Falcon, father & son team. Together, the three men focus on offering fine, handcrafted, 100% de agave Tequilas for consumers who demand quality as well as affordability.
Casa Ramirez distillery has been family-owned and operated for over twelve years, testifying that building a world-renowned Tequila brand is in their genes and hearts. The rituals and processes they pass down from generation to generation help shape their families and friendships by creating a sense of warmth and unity. Forming timeless memories is what DesMaDre Tequila is all about.
With great passion for the craft, representing Mexican culture and family traditions, DesMaDre Tequila proudly shares their celebrated customs and heritage of Tequila by educating people about the Tequila making process. Upholding high standards, integrity and staying committed to crafting the best quality products is the core principle of the DesMaDre brand. With the support of the DesMaDre Tequila Family, including the farmers, jimadores, and factory workers, the best Tequila is made and good relationships are preserved.

The Process
Exceptional taste comes from exceptional ingredients, and DesMaDre Tequila prides itself in utilizing high quality, non-GMO agave. To produce the highest quality product, the agave is harvested by hand at its most mature point – a minimum of 7 years.
After mastering the perfect levels of natural plant sugars, the piñas in DesMaDre Tequila are cooked slowly in a pressure steam autoclave using pure spring water found on the plantation. The resulting liquid from the treated agave pulp is then double distilled and carefully chill filtered to manifest the complexity of the plant. This dedicated process provides the composed texture and luxurious smoothness DesMaDre Tequila is known for.
All the ingredients used in DesMaDre Tequila meet superior craftsmanship at every stage of preparation. Once all standards are met, the Tequila is ready to be sipped neat, enjoyed as a chilled shot, or mixed in craft cocktails.